Archive for category Announcements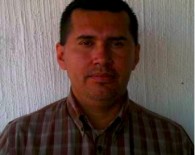 Sign this online petition today to denounce the US strong-arm tactics to force the P3 or Public-Private Partnership Law in El Salvador, a law that would open the working and poor majority up for exploitation for the corporate elite's gain! Our goal is to collect 500 signatures by Feb 11, when Salvadoran labor leader Jaime Rivera and CISPES will deliver the petition to the State Department at the close of the tour.
Seattle CISPES is honored to host Alexander Gómez, Treasurer of El Salvador's Federation of Public Service Workers (FESTRASPES), for the following events: (En español abajo)
Saturday, Feb. 2 @ approx. 6pm — Gómez arrives at SeaTac Airport and brings messages of solidarity to SeaTac airport workers from their counterparts in El Salvador who are facing similar issues. This is not a demonstration.
Sunday, Feb. 3 @ 7 p.m. — Salvadoran Committee Party @ Tropicos Breeze (Spanish-speaking event)
Monday, February 4th
11:30-12:30: Labor Leaders' Lunch: Seattle Labor Temple, Hall 8 – 2800 1st Ave. Union members, labor organization members, and trade activists are invited to discuss strategies for cross-border solidarity in the struggle against privatization while public sectors and unions are attacked in the U.S. and El Salvador.
1:30-3:00: Speak-Out Against the Public-Private Partnership: Seattle World Trade Center, 2200 Alaska Way. Union members and members of the public are invited to speak out in solidarity with Salvadoran workers.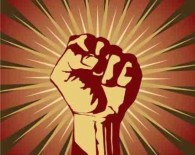 6:00-8:00: Public Presentation at Seattle University: Seattle U. Student Center, Fr. LeRoux Conference Center (Rm. 160). Alexander Gómez speaks about the Public-Private Partnership and other attacks on unions in El Salvador. Open to the public. For more information, e-mail seattle@cispes.org, or call 206-325-5494.
Salvadoran unions have put out a call for cross-border solidarity in their struggle against a Public Private Partnership (PPP) law that threatens to give corporations even more free reign through the privatization of public sectors such as higher education, sea and air ports, water, and electricity in El Salvador. Seattle CISPES (the Committee In Solidarity with the People of El Salvador) is hosting a speaker, Salvadoran union member and treasurer of the Federation of Public Service Workers Alex Gomez Rodriguez, to highlight issues Salvadoran workers face as well as provide support to parallel struggles in the Pacific Northwest. Gomez will be in the Seattle area from February 2nd through the 4th and will continue on his tour down the west coast to Los Angeles.
Salvadorans have a history of successes in defeating privatization (in 2002, a 9-month strike fended off privatization of healthcare in El Salvador), but when privatization laws have won, it has been devastating. In 2001, privatization at the Acajutla port saw nearly 1,000 workers laid off, the union dissolved, and longshoremen's daily wages were cut by more than 90%. Workers in the Pacific Northwest have seen the common thread of corporate greed cutting corners at the expense of the working and poor majority across the globe; the International Longshore and Warehouse Workers' Union Local 19 decided that "an injury to one is an injury to all" when it voted to sponsor a Labor Leader's Lunch on February 4th at the Labor Temple. Sea Tac airport workers will be acknowledged in a meeting by Gomez, who will bring messages of solidarity from airport workers facing similar issues in El Salvador. Labor allies in El Salvador have also requested that U.S. union members visit El Salvador for a week to be in solidarity with and learn from their struggle as well as to share lessons from the work of U.S. unions fighting against similar issues. To learn more about how to be involved in the speaking tour or the May Day delegation, call Kaeley at (509) 680-4212 or email seattle@cispes.org.
Itinerario aproximado:
Sábado 2 de febrero: Gómez llega al aeropuerto de Sea-Tac y dará una declaración en solidaridad con los trabajadores del aeropuerto de SeaTac
Domingo, 3 de febrero: 7:00 Fiesta del comité salvadoreño @ Tropicos Breeze 9710 Aurora Ave N – llame a Kaeley al (509) 680-4212
Lunes, 4 de febrero:
11-1 Un almuerzo con líderes sindicales @ the Labor Temple, Hall 8 – Estamos organizando una discusión con los líderes laborales del Noroeste Pacífico. Los miembros de los sindicatos, consejos de trabajadores, y las organizaciones sindicales están invitados a unirse a esta reunión con nuestro invitado de El Salvador y discutir las lecciones globales para la solidaridad laboral, ¿cómo podemos luchar contra la ley de privatización que amenaza a los trabajadores en El Salvador, y la próxima delegación sindical a El Salvador por el Primero de Mayo. Un evento colaborado, organizado y patrocinado por ILWU Local 19, organizada también por SEIU Local 6.
1:30-3 Una reunión frente de las oficinas del World Trade Center y el Puerto sobre la presión por EE.UU para la Asociación Público-Privada (PPP) – Todo el mundo está invitado a participar en un simbólico evento después del almuerzo; estamos planeando ir andando a las oficinas de World Trade Center acerca del puerto, después de lo cual se llevará a cabo una conferencia de prensa para crear conciencia sobre el PPP con representantes de diferentes organizaciones sindicales que haciendo declaraciones en la solidaridad y la presentación de la resolución firmada al Gomez.
6-8 Universidad de Seattle: presentación al público – STCN Student Center 160 – Fr. LeRoux Conference Center, este evento está abierto al público con una sesión de preguntas y discusión.
Los sindicatos salvadoreños han llamado para una solidaridad transfronteriza en la lucha contra la ley de Asocio Público-Privada (APP) que amenaza a dar a las corporaciones aún más vía libre a través de la privatización de sectores públicos como la educación superior, puertos marítimos y aéreos, el agua, y la electricidad en El Salvador. Seattle CISPES (el Comité en Solidaridad con el Pueblo de El Salvador) está organizando eventos con el sindicalista salvadoreño Alex Gómez, para resaltar los problemas que se enfrentan los trabajadores salvadoreños y también para proporcionar apoyo a las luchas paralelas en el Noroeste Pacífico. Rodríguez estará en el área de Seattle desde el 2 de febrero al 4 y continuará su gira por la costa oeste hasta Los Ángeles.
Los salvadoreños tienen una historia de éxitos en luchar contra la privatización (en 2002, una huelga de nueve meses se defendió de la privatización de la salud en El Salvador), pero cuando las leyes de privatización han ganado, los resultados han sido devastador. En 2001, la privatización del puerto de Acajutla causó el desempleo de 1.000 trabajadores, la disolución de la unión, y los salarios se redujeron más que 90%. Los trabajadores en el Noroeste Pacífico han visto que la avaricia corporativa hace daño a las mayorías pobres la clase trabajador en todo el mundo; la Unión Internacional de Estibadores y Trabajadores de Almacén (International Longshore and Warehouse Workers' Union) "Local 19" decidió que "un ataque contra uno es un ataque contra todos" cuando ellos votaron para patrocinar un almuerzo de líderes sindicales el 4 de febrero en el Templo del Trabajo. Los trabajadores del aeropuerto de SeaTac serán reconocidos en una reunión con Gómez, que traerá mensajes de solidaridad de los trabajadores del aeropuerto que enfrentan problemas similares en El Salvador. Los aliados sindicales en El Salvador también han solicitado que miembros de los sindicatos en los Estados Unidos visita El Salvador por una semana para estar en solidaridad con y aprender de sus luchas, así como para compartir las lecciones de la labor de los sindicatos estadounidenses que luchan contra problemas similares. Para obtener más información acerca de cómo participar en la gira o la delegación del Primero de Mayo, llame a Kaeley al (509) 680-4212 o envié un email a seattle@cispes.org. Una lista de eventos en Seattle están abajo.